We employ a disciplined research process which follows scientific method. Trading and systematic experience guide our research objectives which are validated by the unbiased judgment of the research results. The developed algorithms include many unique and innovative features taking ideas from different branches of science and engineering. All elements of the trading strategies are backed by rigorous and extensive testing that shows consistency over many time frames and environments.
Tesoro Management is the team of passionate geeks that performs innovative research in AI and deep machine learning by means of neural networks, Bayesian models, decision tree methods, application of algorithmic information theory, and some other ways of quantitative analysis with the main focus on financial research and algorithmic trading.
Our investment and trading process based on appropriate systematic algorithmic approach with fully automated execution which relies on the ultimate knowledge and long-term quantitative research. Market volatility creates an opportunity to use systematic long/short strategies to potentially generate superior performance by capturing both bull and bear markets. Our adaptable trading system is expected to achieve much better performance compared to a buy and hold strategy.
Our risk management framework constantly monitor various types of risks as managing risk and preserving capital are of primary importance to us. Besides our trading systems do not use leverage as the way to boost performance. And although there is no absolute guarantee that it will prevent losses to occur we aim to deliver superior risk-adjusted returns.
Our team
Oleg is finance professional and tech entrepreneur who launched multiple successful businesses. He possesses 15+ years experience as financial advisor and trader, holds MS in mathematics and financial law. Oleg obtained Certified Project Management associate degree from IPMA.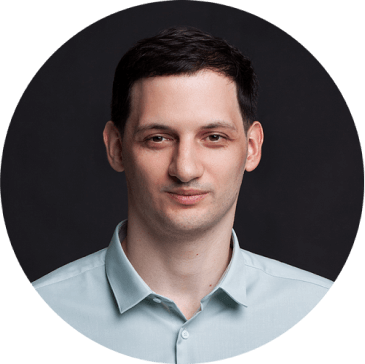 Mr. Rizvanov is an extraordinary AI/ML specialist who created a face recognition system at Viewdle (acquired by Google). He also led the team that created the face-tracking technology of Snap lenses. Roman won a Bronze medal at the International Olympiad in Informatics and participated at the ACM ICPC World Finals. He holds Masters degree in Applied Mathematics from Taras Shevchenko National University of Kyiv.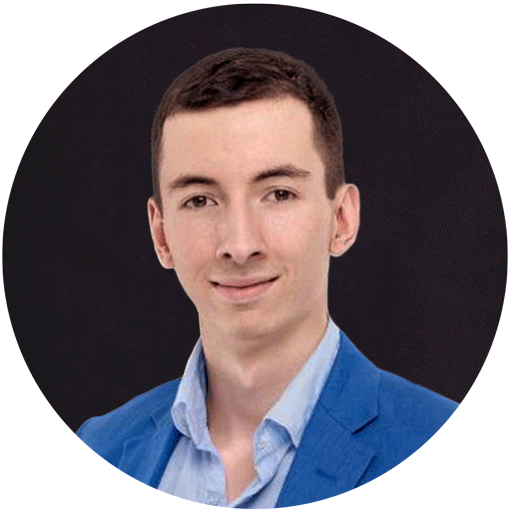 Yurii
Monastyrshyn
Investor, Advisor
Yurii is a serial entrepreneur and investor. Co-founder of Looksery Inc that was acquired by Snap for 150M$. Ex Sr. Director of Engineering at Snap where he was leading the development of Snap AR platform from its inception. Yurii got Applied Mathematics degree at Odessa National University and is a prize winner of multiple programming contests.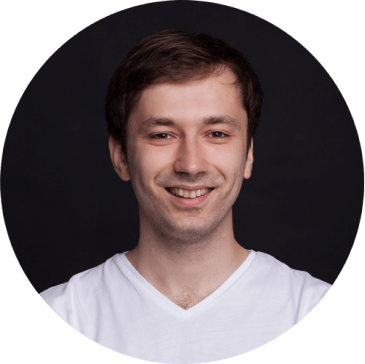 Roman
Bilyi
Head of Research
Roman Bilyi is the well-recognized specialist in ML and AI, who worked as a key researcher in several AI startups. Roman won Bronze medal in ACM ICPC World Finals. Also he reached the 11th place at Facebook hackers Cup finals, 2018 among 8216 participants. Roman held Legendary Grandmaster title at Codeforces (7th rank among 56000). He holds Masters degree in Applied Mathematics from Lviv National University.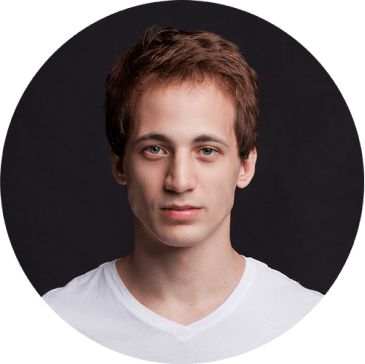 Rinat
Rizvanov
ML Engineer
Rinat Rizvanov is a leading Machine Learning Engineer who specializes in trading model's optimization and opinion mining of social networks, e.g. Twitter. He was the Participant of III stage of Ukrainian Olympiad in Informatics and programming contest held by Minor Academy of Sciences of Ukraine. Rinat holds Bachelor's degree in Reprography, NTUU "KPI".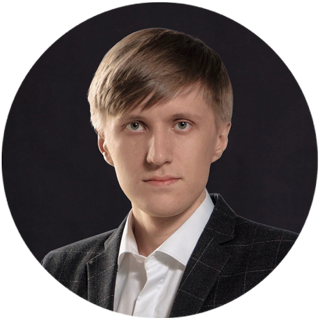 Anton
Orlov
Software Engineer
Anton Orlov is a software engineer with a wide experience. He worked as System Administrator, Software Engineer, Team Leader and taught his own course about Software Engineering. As a student he has authored multiple scientific papers in Software Engineering and Information Retrieval sphere. Anton holds Masters degree in Applied Mathematics from Saint-Petersburg State University. He also set a Guinness Book record as a "strongest boy" in his childhood.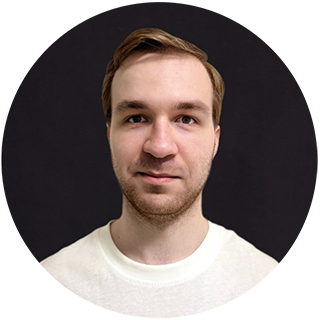 Maksym Kovalchuk
ML Researcher
Maksym Kovalchuk is a remarkable programmer and researcher with a foundation in mathematics, competitive programming, and ML. Maksym achieved high ranking in the Ukrainian Olympiad in Informatics and in competitions organized by the Minor Academy of Sciences of Ukraine. During university years, he has consistently secured top10 placements in various optimization contests, most notably achieving 1st place in the Bioinformatics Contest 2021 and 2nd place in the ICPC Challenge 2020. Maksym holds Bachelor's degree in Computer Science, Taras Shevchenko National University of Kyiv.
Research Timeline
2023
October
Probabilistic risk model of the fund's assets allocation is developed
July
A new update that significantly improves the handling of market liquidity has been implemented
April
Market maker algorithm implemented
March
Updated bot version now includes new position size optimisation
2022
December
Release of live parameters optimization bot
June
Testing of live parameters optimization bot
May
Updated version of Trading algo which normalize trading volume is deployed
April
Testing of models ensemble to fine tune the results of Trading bot
2021
November
Advanced statistics tracking liquidity issues is implemented
August
Launch of Private Fund
July
New version of trading algo is deployed
March
Parallel backtesting which traces algo performance in real-time is implemented
2020
December
Advanced market making algorithm is developed
October
Launch of cutting-edge new AI long/short algo on cyryptomarkets
July
Algo backtesting and bug fixing
April
Advanced Backtester with Algo parameters optimization feature is developed
January
Based on internal research pivot to cryptomarkets is done due to much higher risk/reward ratio
2019
December
New advanced neural network architectures are implemented
August
Liquidity issues fixed
2018
November
Proprietary algo ranking system is developed
June
Series of practical experiments were hold in Tesoro (more details in Research section)
January
Testing of VIX trading algorithm using VX futures combos
2017
December
1st working neural network architecture implemented
May
Testing of different approaches to trading on futures and stock markets
February
Start of the development of brand new AI trading algo
January
Top AI/ML researchers joined Tesoro Management
2016
September
Extended deep research of VIX and VIX term structure
February
VIX research using statistical methods
Contact us
for experienced and professional investors only
The materials on this website are for illustration and discussion purposes only and do not constitute an offering. An offering may be made only by delivery of a confidential private placement memorandum to appropriate professional investors.
If you are a professional investor who is looking for more information on the fund and its historical performance, please fill in the contact form below and we will reach you out to arrange a call.